Mother's day is celebrated with a lot of enthusiasm. On this day, we give greeting cards and gifts to our mom to let them know how much they are appreciated for all that they have done for us. Each and every one of our moms is special to us in different ways.
No matter how old we get, we can always count on our moms to be there for us, whether we need a pep talk or a shoulder to cry on. Although it goes without saying that we love our moms, we thought we'd share a few reasons why moms are amazing!
1. They taught us important life lessons.
Where would we be without our moms' words of wisdom and on-point advice for every situation? Our moms have been our teachers from day one. From relationships to career advice and everything in between, our moms taught us all we need to know about life.
2. She taught us about love and empathy.
Through example, she teaches life's most valuable lessons in terms of unconditional love, kindness, and moral values.
3. They always know how to cheer us up.
Moms somehow know exactly what to say to make us feel better. We can count on our moms to be there when we just need to vent and make us laugh when we want to cry.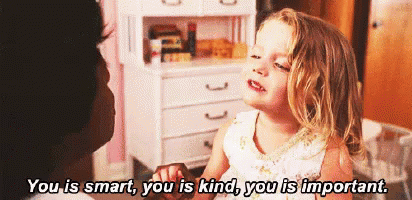 4. They put up with us through every stage of life.
Even when we were at our absolute brattiest (remember those middle school years?), our moms had the ability to tolerate our mood swings, tantrums and ever-changing phases with patience and grace.
5. They're our biggest fans.
They are our strongest supporters, coaches, and cheerleaders, all rolled into one. They inspire us to be the best version of ourselves, celebrate with us when we succeed and comfort us when we fail.
6. They would do anything for us.
Over the years, our moms have given up a lot for us, whether it's losing countless hours of sleep because they were comforting us or having to cancel plans when we were sick. Our moms are there through thick and thin.
7. They love us unconditionally.
Our moms will always be there for us through every questionable decision or mistake, giving us endless love and support. They are the person who will love us forever for being exactly who we are.
Mother's day is about making mom smile so why not make that smile brighter, whiter, and younger with a professional teeth whitening treatment? According to a national study administered by the ADA, on average a white smile makes us look 10-12 years younger.
Smiles can do a lot more than simply let the word know you're happy. Here are some of the benefits of putting a smile on your mom's face this Mother's Day.
Lowers Heart Rate – Smiling slows the heart and relaxes the body and also temporarily reduces blood pressure.

Creates a Better Mood – The endorphins do more than kick stress to the curb. Endorphins lift your mood.

Increases Productivity – Smiling has been shown to increase your productivity while performing tasks. There's truth to the "whistle while we work" mentality.

most importantly smiling is contagious – about 50% of people you smile at smile back.
Contact our office to give the gift that will guarantee to put a smile on your Mom's (wife's or significant other's) face. 
Today, our hearts, well wishes, and love go to ALL of the moms out there. Cheers to the Moms in our lives! We would absolutely love to hear what your mom means to you!